What Are The Advantages of AUSMAN?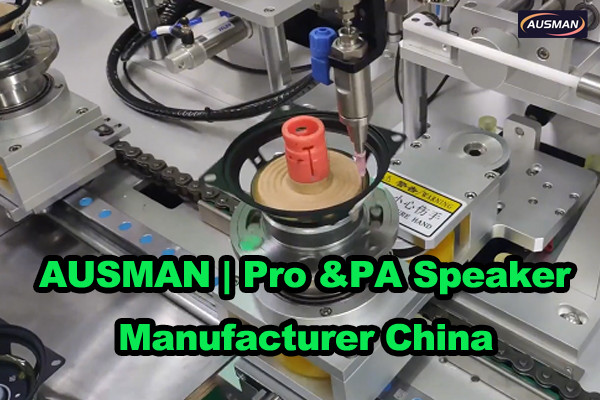 AUSMAN is a production-oriented audio manufacturer, we specialize in audio product design, research and development, production and export sales. We can customize and produce various types of speakers for global customers, such as party speakers, PA speakers, professional speakers, multimedia speakers, etc.
We have our own R&D team and production line, can conduct independent R&D and production, and sell our own products in the market.
At the same time, we can also customize production according to customer needs to meet customer-specific audio requirements.
Our corporate advantages can be summarized as the following 7 points:
1. 12 years of speaker manufacturing experience.
2. 5 complete speaker production lines, the monthly supply can reach 200,000 sets.
3. 500 sets of speaker molds are available for you to choose, and at the same time support technology to open molds for customization.
4. The R&D team has more than 20 people.
5. More than 20 new products are developed and put on the market every year.
6. AUSMAN's products are sold to more than 50 countries and regions around the world.
Of course, there is still a gap between us and well-known international production audio manufacturers, including JBL, BOSE, Yamaha, Mackie, Behringer, etc. Their technology and experience are still our learning goals.
But efficient ODM service, flexibility in procurement quantity and ability to quickly solve problems for customers are our advantages, and these are also what customers need.
Are you looking for a professional manufacturer of reliable audio products?
We can quickly provide customers with market analysis, technical support and customized services.

Tel:

86-18613169271
Email:
WhatsApp:
Address:

B2 NO.41 Furong Avenue, Huadu District, Guangzhou, China