One of Your Leading Mnaufacturers & Suppliers For Portable Speakers From China
What is The Custom Portable Speakers?
Customized portable speakers are speakers that customized according to brand requirements, have specific appearance, logo and performance, and easy to carry.

12 Years' Portable Wireless Speaker Design & Production
Offers Professional Custom Solutions For Your Brand.
l
Quick Selection: More than 100 sets of molds or styles of hand held speakers for you to choose from.
l
Customization: New custom logo portable speakers only needs 40 days, from mold design to mass production.
l
Solutions: We will continue improve the product, including appearance, power amplifier board, sound scheme, etc., to ensure that it meets your local market.
AUSMAN Custom Portable Speakers Help You Improve Your Brand Value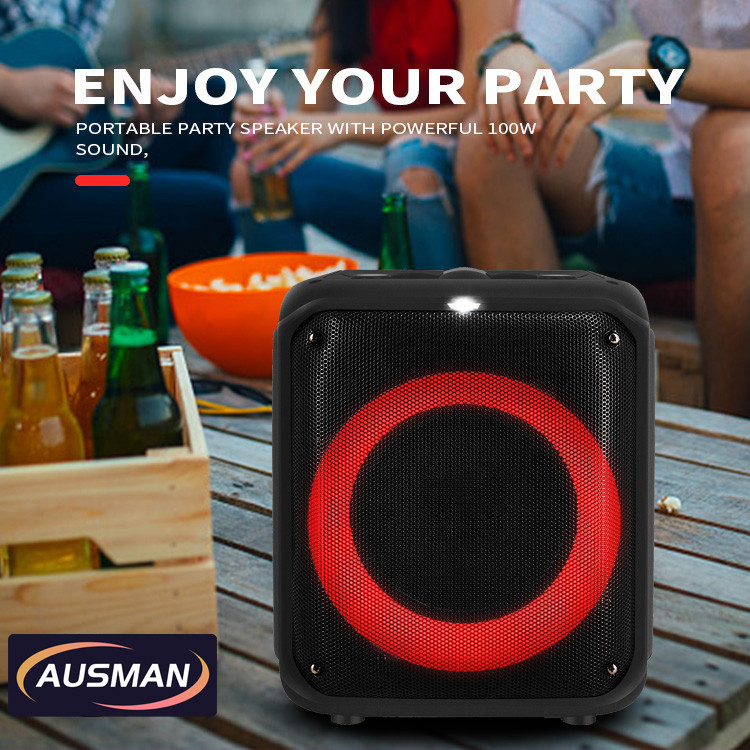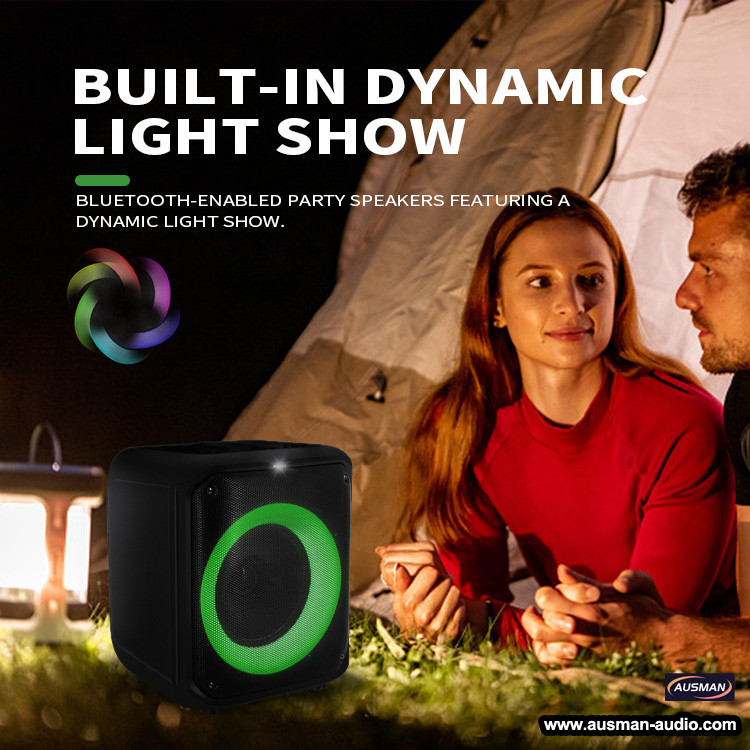 Since 2010, Factory Wholesaler AUSMAN Audio has been engaged in the development and production of speakers,
and the number of employees has grown from 10 at the beginning to more than 300 at present.
At present, we have more than 200 cooperative customers around the world.
The types of customers include supermarkets, brand owners, distributors, terminal processing, assembly factories, brand manufacturers, engineering companies, etc.
We have been always creating brand value for our customers with advanced technology and competitive products.
What Are the Cooperation Projects For Portable Speakers Bluetooth?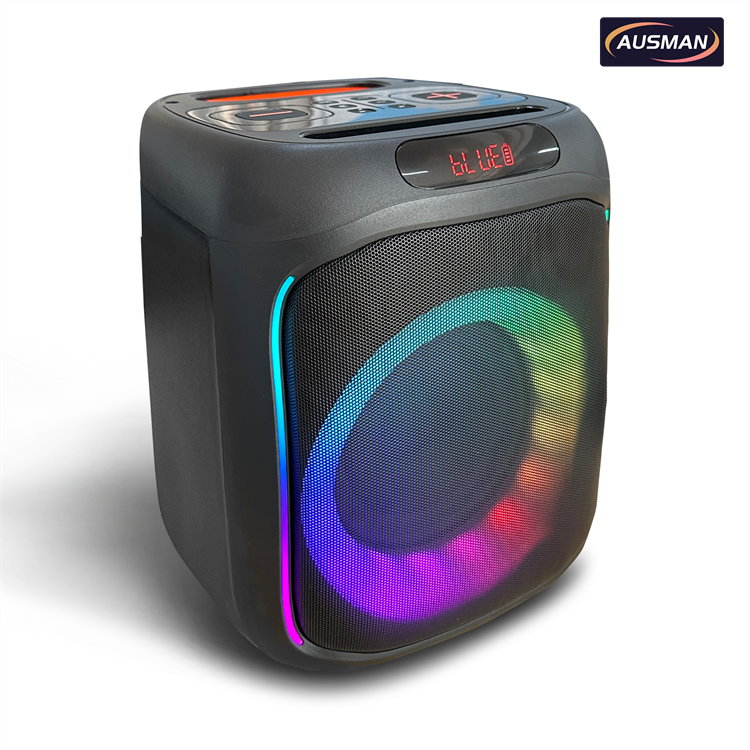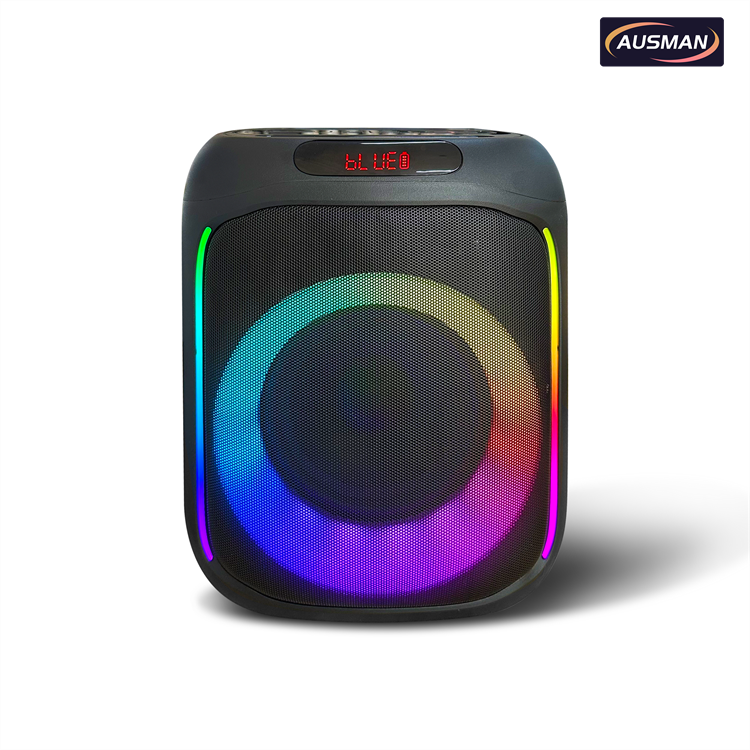 1. Product Design Solution: The whole portable speaker audio assembly or custom bluetooth speaker box.
2. Power Amplifier Board Scheme: Digital power amplifier or analog power amplifier.
3. Chip Solution: We will select the chips according to your market and parameters of the speaker to achieve the best performance.
4. Battery Solution: 3.7/7.4/11.1V, etc., which need to be designed in conjunction with the rated power of the speaker.
5. Portable Speaker with Lights: Light circle/full screen flame/dynamic light show.
Usually we use portable speakers to listen to music anytime, anywhere and relax ourselves. Its LED lights will impact our vision and enhance entertainment.
No matter which project our cooperation starts from, we always put your company's product value in the first place and provide you with the most valuable solutions.
One of the Leading Manufacturers and Suppliers of Portable Speakers in China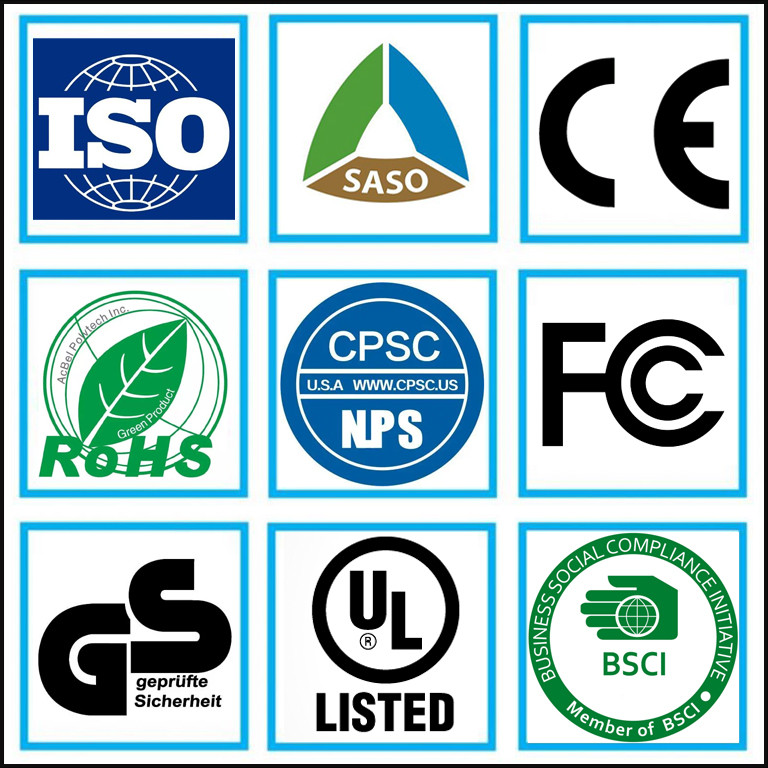 High-quality Portable Speakers Supplier AUSMAN Chian
In order to meet the product quality inspection standards of different countries around the world, our portable speakers can pass the following tests: CE, ROHS, FCC, UL, PSE, TELEC, REACH.
AUSMAN production is strictly implemented and tested in accordance with ISO90001, we will control the quality of speakers from every detail.
This can ensure that AUSMAN customizable portable speakers are in line with your needs.
If you are Looking for reliable portable speaker wholesale or factory, please contact AUSMAN China.
Customized Solutions of Portable Speakers for Your Company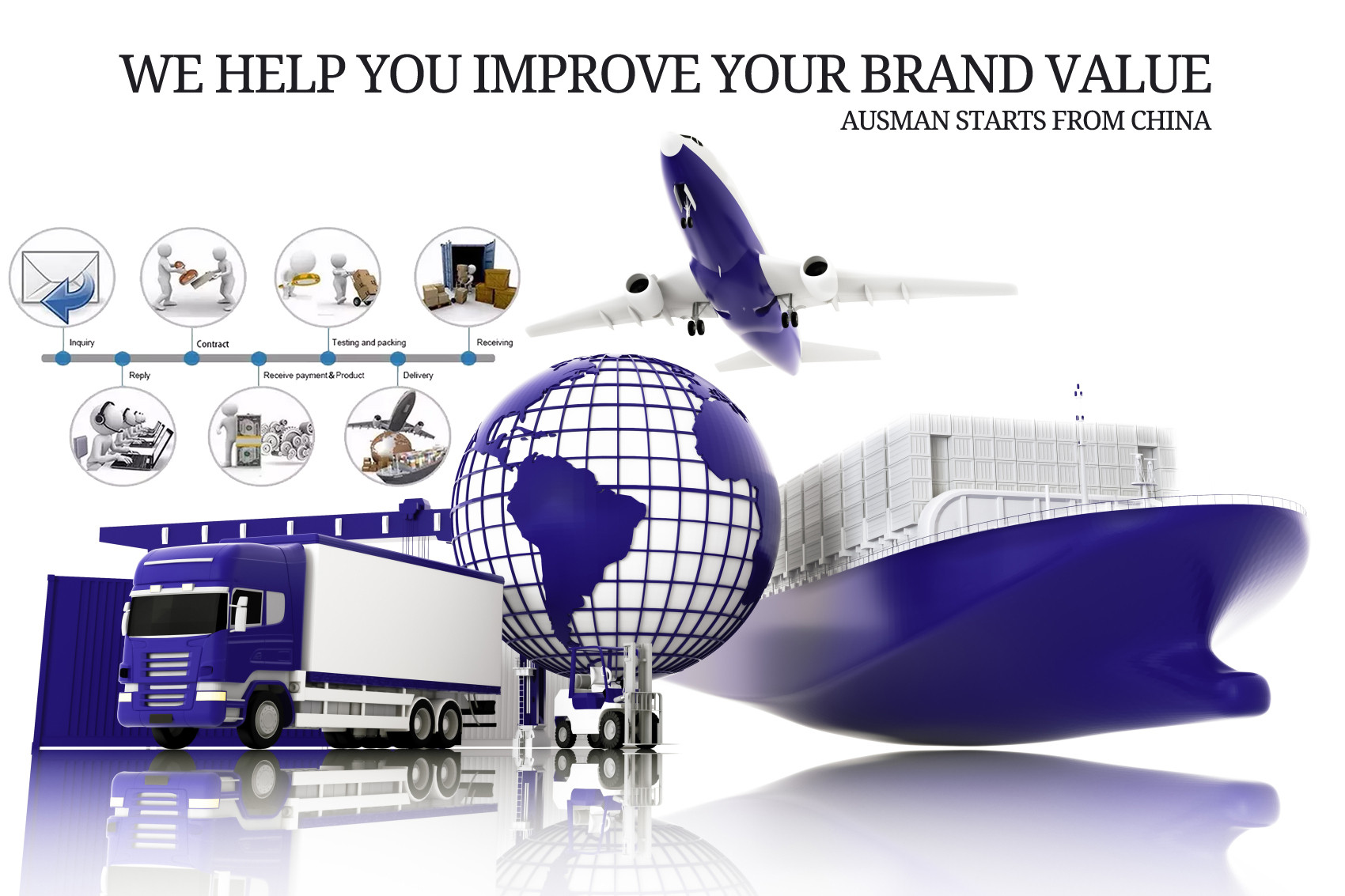 Among our cooperative customers, quite a few of them hope that we can help them improve and upgrade their products.
Such as the expansion of the power supply voltage range, from the original 110V to the optional 110V-230V;
Another example is that your product tends to be used outdoors, because the outdoor environment is relatively noisy, we will adjust the sound scheme to adjust the bass effect to make the volume of the external speaker louder;
In addition, AUSMAN can also develop APP programs for your existing products.
Why Choose AUSMAN Portable Bluetooth Speaker?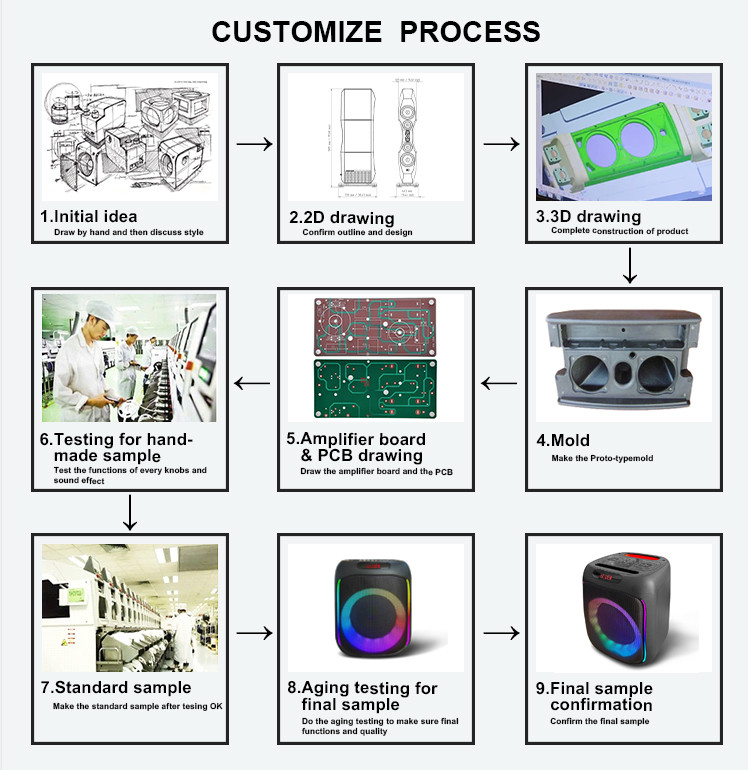 The following process can tell you how to produces speakers in portable speaker factory AUSMAN.
AUSMAN uses strong and durable PP or ABS plastic to make portable speaker enclosures, you just need to send us your designs and ideas, then we will handle the rest.
AUSMAN Team will transform your designs into real speaker products.
Your custom blue tooth speakers generally include 9 steps:
* Product idea and plan discussion
* Planar drawing design
* 3D drawing production
* Hand-made prototype test
* Power amplifier board and circuit board drawing
* Custom portable speaker box production
* Standard prototype test
* Final sample Aging test
* Samples sent to client for confirmation
As an ISO 9001 certified portable speaker supplier, AUSMAN strictly controls raw material indicators and speaker quality.
We can customize speakers with different standards according to your needs, such as CE, ROHS, FCC, UL, PSE.
As a professional portable speaker manufacturer, AUSMAN can customize feasible solutions for you according to the actual situation of your company:
Such as new product development, improvement of the appearance of existing models, and remake of solutions for differentiated speaker performance in different regions, etc.
Our program design and manufacturing capabilities can provide you with a one-stop solution for any portable speaker.
So you can focus on delivering value to your customers without worrying about product availability and quality.
AUSMAN China can customize portable loudspeakers serie with market value and influence for you, so that your brand can impress consumers.
Whatever you in need of developing new product or just want to find a supplier producing custom logo for bluetooth speakers, AUSMAN will be one of your best portable speaker supplier in China.

Tel:

86-18613169271
Email:
WhatsApp:
Address:

B2 NO.41 Furong Avenue, Huadu District, Guangzhou, China